Publication
Japan and the World 2019/20
A Pocket Guide in Figures
The Keizai Koho Center has published a pocket-sized, English-language statistical booklet filled with the latest international data which will guide you to understand the global business environment.

This issue consists of 81 items in five chapters, including economic growth rates, trade balances, exchange rates, foreign direct investments and their destinations and number of foreign tourists of major countries such as Japan, U.S., China, U.K., Germany, South Korea, India and Indonesia.

This year, data related to "Society 5.0 for SDGs" such as technology, healthcare, energy consumption, were newly added to the contents. In addition, the 2020 Tokyo Olympics related data were added.
Data for the past 10 years are visually shown with colorful graphs and tables indicate numerical values, making it useful for various business and research purposes.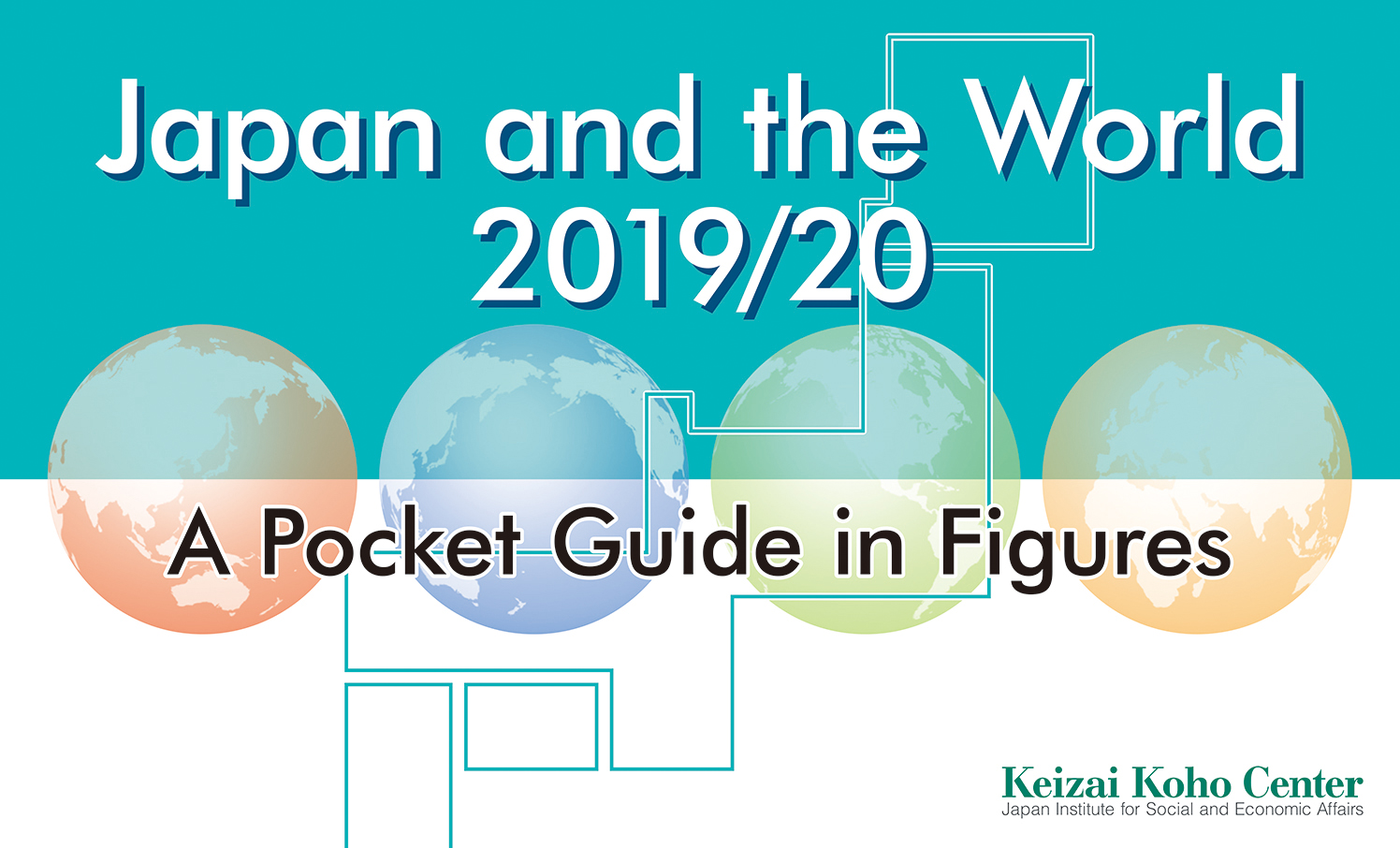 Issued on Dec. 16, 2019
1.

2.

3.

4.

5.

E.
Format:

Pocket size (11.5 cm X 19 cm) 130 pages

Price:

1000 yen + tax and postage
Order of 50 or more; 700 yen + tax and postage
KKC Members; 700 yen + tax and postage

Publisher:

Keizai Koho Center
How to order:
In Japan:
E-mail:

Please order by confirming your name, phone, address, and the number of copies to


Fax order from:
A bank transfer form will be enclosed.
The booklet is also available at bookstores and government publication offices around Japan.
Amazon:
From overseas: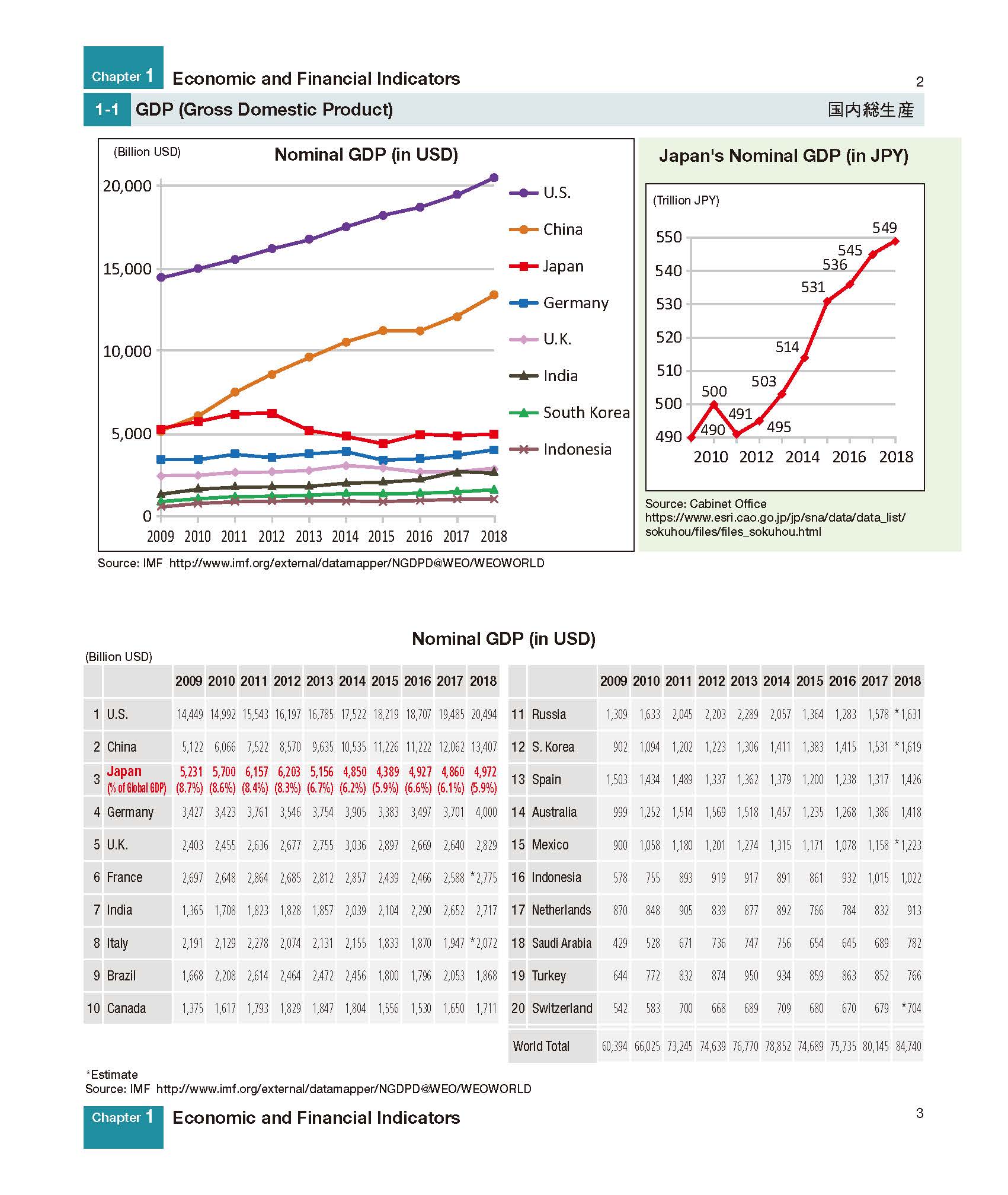 The past issues of Japan and the World can be downloaded free of charge: