Congratulations to Megan Cole
Winner of the Best Lesson Plan of the 2018 Fellows
Megan Cole, a Social Studies Teacher of Alabama, was selected among the 2018 KKC Fellows for writing the best lesson plan titled
"We're All in This Together: Japanese Foreign Direct Investment in the United States".

Students will be able to identify the purpose of foreign direct investment and analyze its benefits and costs.
Using news articles, they will analyze how Japanese foreign direct investment has impacted communities in the United States.
Students will develop and give a presentation in which they take on the role of executives of a Japanese company who would like to open a location in the United States. In the presentation, they will attempt to persuade community leaders why allowing Japanese investment will benefit Japan and the United States.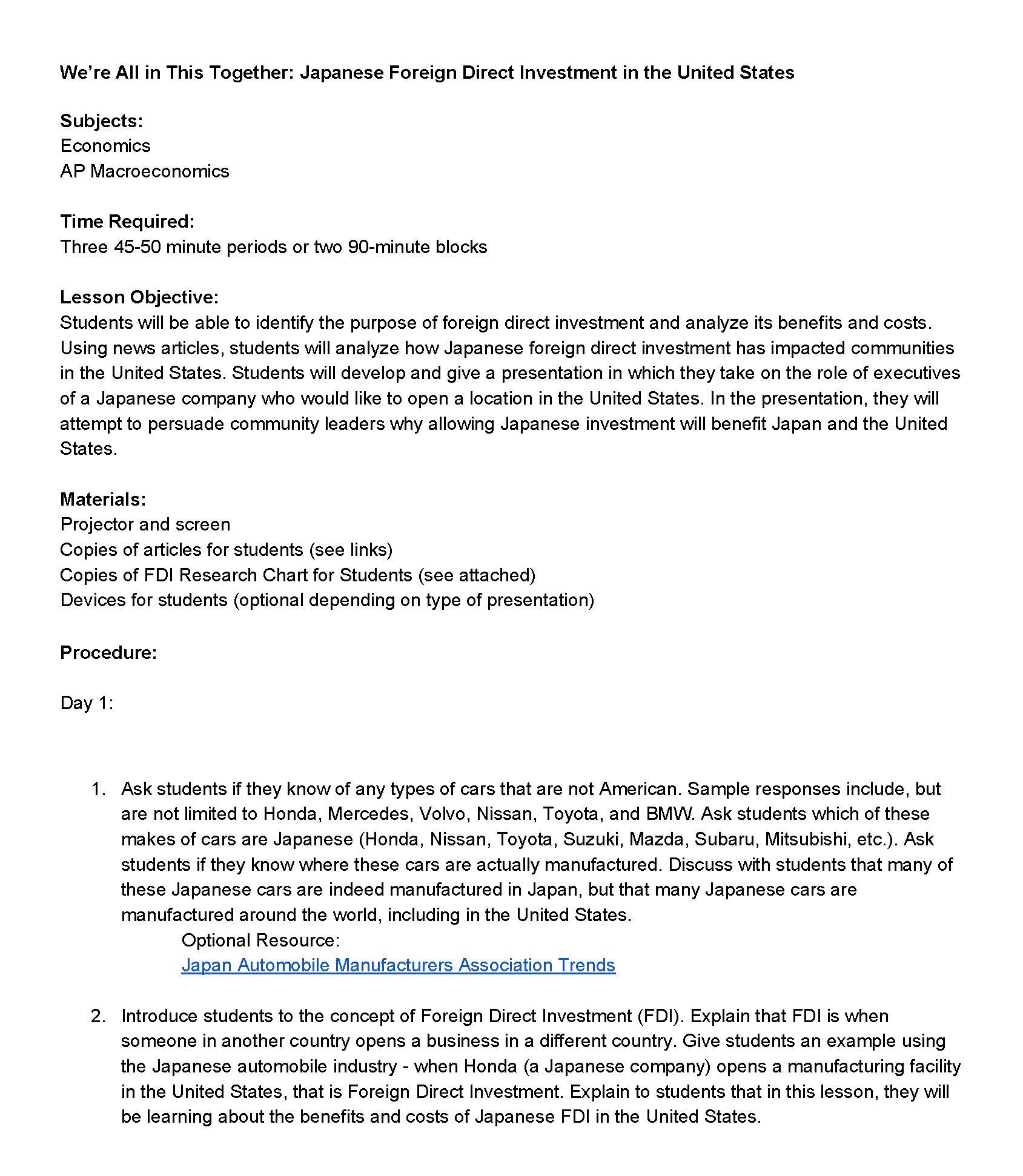 Link to the 2018 Lesson Plans